CloudOps
·
Stockholm, Jönköping
CloudOps Engineer
Why is this job worth applying for? Because it's Redeploy, and they're awesome dudes, that's why.
We usually respond within three days
The Position

Redeploy is looking for a new CloudOps Engineer to join our already fabulous team.
If you're thinking, "hey, that could be me?!" then it probably means you:
a) Are passionate about technology - driven to learn with a curious mind
b) Are able to work independently and organize your own time (as we like to give our employees both freedom and responsibility in their work)
c) Appreciate a sophisticated meme

We want you to be good at what you do, whilst also enjoying what you do. It's so important that you want to come into work every day, learn something new and give value to our customers. It is also important that you are creative and are able to provide innovative solutions for our customers - We pride ourselves in being on the cutting edge of technology and everything we do has a "cloud first" approach.


___________________________________________________________________________________________


Responsibilities

The main responsibilities of a CloudOps Engineer at Redeploy are to keep our customers Azure environments alive and thriving, from pro-active work to troubleshooting live issues. This is a customer facing support role where you and the team are responsible for overseeing and managing the customers Azure platform, and supporting those customers in improving their environment in a modern fashion

Potential Tasks

Creating Azure Resources, such as VMs, VNETs, AKS Clusters
Adjusting Firewall rules
Troubleshooting customer resources, such as VPN, SQL, AKS infra, VMs
Managing customers IaaS repositories
Technical Requirements
You should have at least 2 years of experience within the IT industry - Working as maybe Infra/Ops technician or 2nd/3rd line support
You should be familiar working in Windows and Linux environments
You should have a good knowledge of Infrastructure as a whole
You should be skilled within Network and Automation
We prefer that you have some hands on experience with MS Azure. 
If not, then you must be willing to learn and passionate about a Cloud-first approach

Bonus Skills
Kubernetes
Docker
Infrastructure as Code
ARM Templates/Terraform
Azure DevOps/Github Enterprise/GitLab/Jenkins 
App Services
Azure: Azure AD, Azure Security Center, Azure Privileged Identity Management, Azure Blueprints 
MS Certification AZ-100 + AZ-900 Series


___________________________________________________________________________________________
About Redeploy

We are an Azure expert consultancy based in Central Stockholm. If the word "consultancy" scares you a little, don't panic - At Redeploy you aren't just a cog in a machine. Our employees are highly valued and each one brings a different skill-set to our customers.


We are made up of two teams: Cloud Ops and Cloud Consulting, with the former (sitting partly in-house and partly at the customer site) working to keep our clients environments alive and thriving, and the latter working as both Consultant and Architect, taking customers through their full Cloud journey (from pre-sale to design to implementation).
The number of customers you work with simultaneously is down to you, and is based entirely on what you think you can handle.

We're a flexible employer, that already has a number of our team members working remotely from other parts of Sweden (Jonkoping, Goteborg, Helsingborg), so if this is something you'd like to do, we're happy to discuss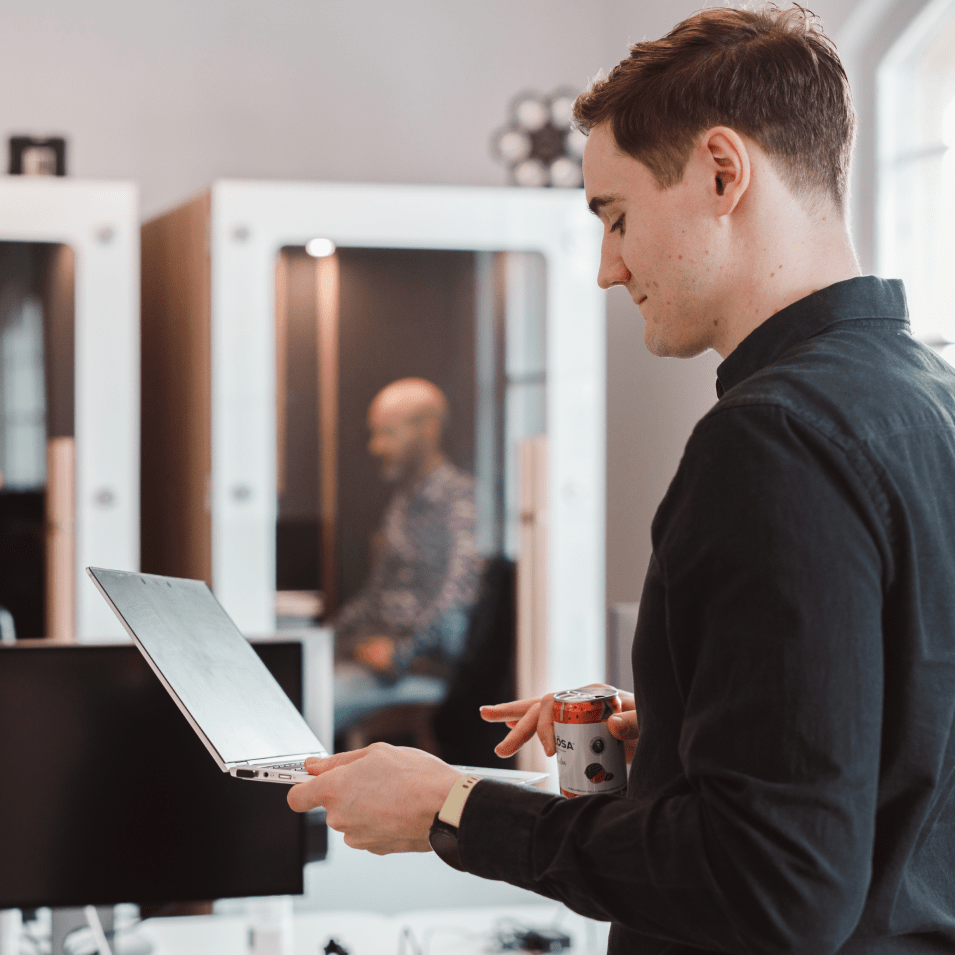 __________________________________________________________________________________________


If you think you could be interested in this position, please reach out and say hej, or drop us your CV. If you aren't an active candidate, but like the sound of what we do, you can always send us a message (without attaching a CV) for general consideration. This can be done via our website or by direct mail to our Head of Talent: abby@redeploy.com 

Workplace & Culture
What makes working at Redeploy special is the fact that we all have a common desire to be the best at what we do. Well, that, and the "why do things twice when you can automate it" -mentality of the group which surely adds to the rapidly growing success of the company.
While we do love spending time together at the office, we also understand that life sometimes can be a bit hectic. We have hence adapted a hybrid workplace model so that our employees can create a better work-life balance for themselves. Because sometimes you just need a longer lunchbreak to have time to run errands, do a quick workout or do a little good deed for the planet. Just ask Sebastian who manages to joggle being an insanely good cloud consultant whilst being a beekeeper at the same time – what a guy.
Stockholm, Jönköping or your home – choose which ever office suits you best and we'll make sure you've got whatever you need to be able to excel at your new workplace.
About Redeploy
Redeploy is a Microsoft Gold Partner, a Kubernetes Certified Service Provider and a one-stop shop for all things Azure. Their certified cloud architects, engineers and developers are industry-leading experts on the Azure ecosystem, and solely focused on state-of-the-art solutions for that environment. This allows them to offer clients intelligent and customizable options, with tailored solutions to complex problems.
Visit us here for more info:
CloudOps
·
Stockholm, Jönköping
CloudOps Engineer
Why is this job worth applying for? Because it's Redeploy, and they're awesome dudes, that's why.
Loading application form
Already working at Redeploy?
Let's recruit together and find your next colleague.