Is your head in the cloud? So is ours.
The no. 1 Azure Specialists
Redeploy is a Microsoft Solutions Partner and a one-stop shop for all things Azure. Our team of certified cloud architects, developers, and engineers are industry-leading Azure ecosystem experts solely focused on Cloud Native (CNCF) solutions for that particular environment.
Are you just starting on your cloud-based journey? Awesome. You should totally hang out with some experts who'll teach you everything there is to know about Azure. Or have you already been in the game for a while? Even more awesome. You should share your knowledge with fellow enthusiasts who love working with Azure as much as you do.
Oh hey, that's us!
No matter what stage of your career, we want to get to know you better. Below you will find some job opportunities – click it; why don't you?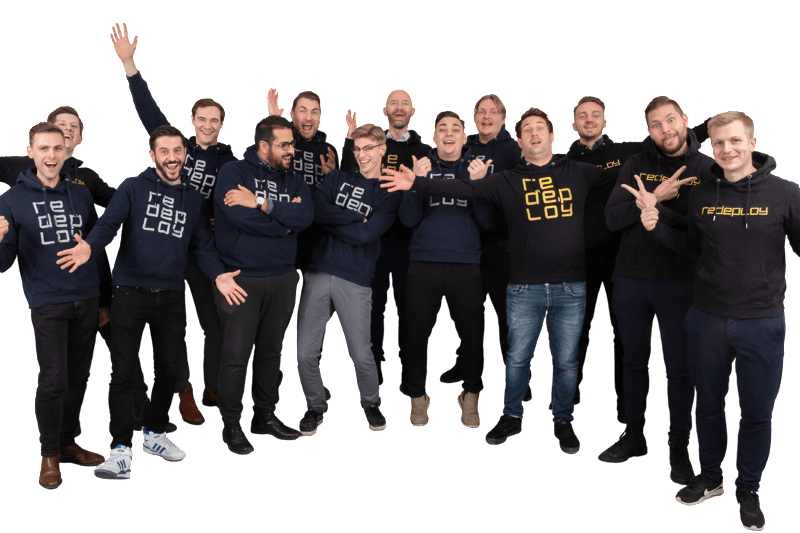 Workplace & Culture
What makes working at Redeploy unique is that we all have a shared desire to be the best at what we do. Well, that, and the "why do things twice when you can automate it" -mentality of the group, surely adds to the rapidly growing success of the company.
While we love spending time together at the office, we also understand that life can sometimes be hectic. So we have adopted a hybrid workplace model to create a better work-life balance for our employees. Because sometimes, you need a longer lunch break to have time to run errands, do a quick workout, or do a little good deed for the planet. Just ask Sebastian, who manages to juggle being an insanely good cloud consultant while being a beekeeper simultaneously – what a guy.
Stockholm, Jönköping, Göteborg, or your home – choose whichever office suits you best, and we'll ensure you've got whatever you need to excel at your new workplace.
Why Karl and Lars love working at Redeploy
Redeploy is a unique employer as they offer a huge variety of technical client challenges, project freedom, and individual responsibility. That (and the shared interest in a good meme) is why I really love my job.

Karl

Head of Development

One of the many great things about working at Redeploy is that we're able to be creative and innovative in what we do every single day.

Lars

Chief Technical Officer
Our Values
Challenge

We challenge ourselves and our customers by continuously learning from new and modern approaches.

Trust

We appreciate our colleagues' and customers' trust and do all we can to keep this intact.

Innovate

We allow our consultants to explore their curiosity and experiment to stay at the forefront of technology.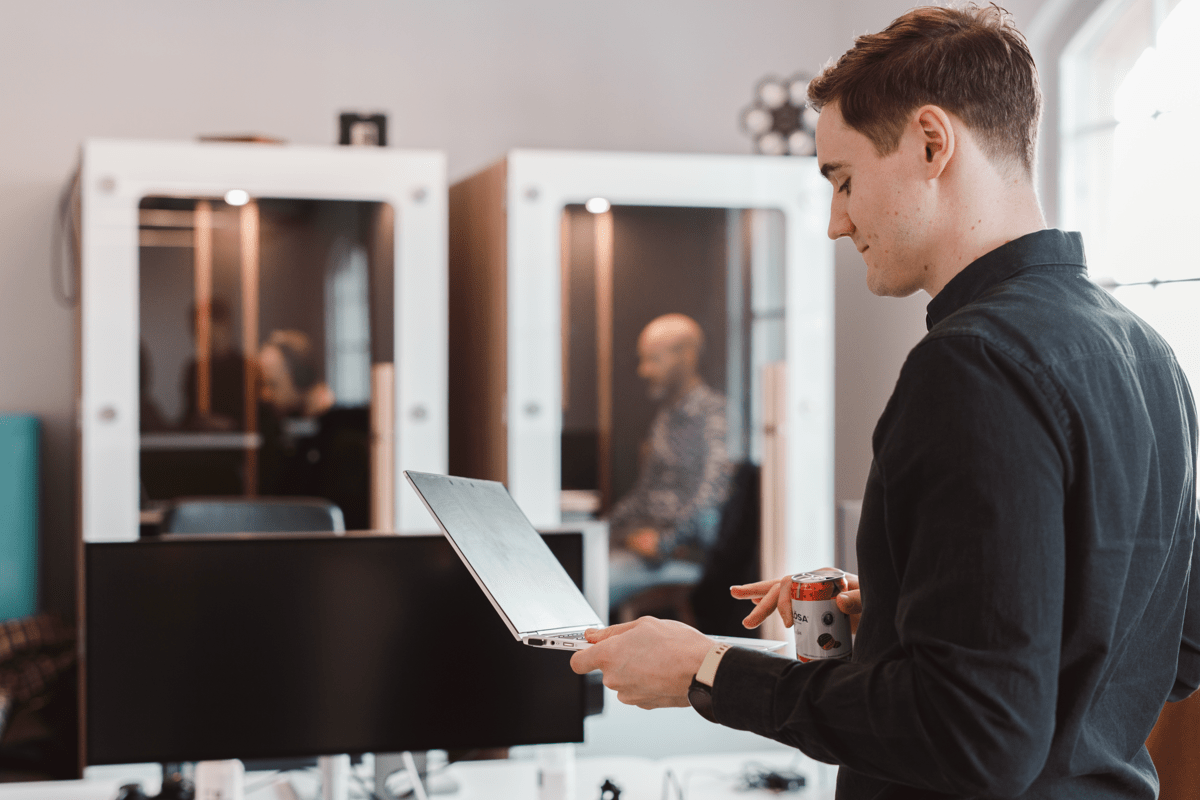 The Candidate Journey
Are you open to something new but find the idea of an "interview process" a little daunting? Well, have no fear!
Here we will give you the basic rundown of what the recruitment process at Redeploy looks like and, hopefully, put you at ease with just how simple it can be!
About Redeploy
Redeploy is a Microsoft Solutions Partner, a Kubernetes Certified Service Provider, and a one-stop shop for all things Azure. Their certified cloud architects, engineers, and developers are industry-leading Azure ecosystem experts solely focused on state-of-the-art solutions for that environment. This allows them to offer clients intelligent and customizable options with tailored solutions to complex problems.
Visit us here for more info:
Already working at Redeploy?
Let's recruit together and find your next colleague.